When You Smile, We Smile…
The experience you can count on. Treatments for:
Electronic Health Records (EHR)
3D Cone Beam Dental Imaging
State of the Art Dental Lab
Custom CAD/CAM Fittings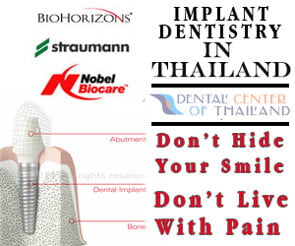 Specialized Dentistry With Personalized Care.
Have missing or broken teeth? Try Enjoying your favorite foods with missing teeth, especially if you have a tooth that is badly cracked or even broken. Most dentists around the world will recommend an immediate extraction for a badly damaged tooth in order to save a dental crown or cap. If the cracked or broken tooth is not replaced, then you could risk partially losing the bone in your jaws.

Having Dental treatments or oral surgery could be your best option if you are looking for natural teeth functionality at an affordable cost. Other alternatives to having artificial tooth implants include non-fixed prosthesis such as dentures and/or bridges. In stark contrast to having partial dentures, full dentures or dental bridges, your new teeth will becomes a permanent part of your jaw. The dental surgeons in Bangkok and Phuket we work with are all board certified by the Thailand dental council.  Our implant specialists will fuse the bone with the artificial post via a advanced process called "osseo-integration". The great benefit of having Thai dental implants is achieving a 100% natural looking replacement at implant prices that are often 40-75% less expensive than similar treatments in the US,Australia,UK and Singapore without all the drawbacks of having to settle for just traditional dentures that often result in slippage,pain or the dreaded look of having fake-teeth. We are Improving the world, one smile at a time!

Book a Consultation
"The most extensive result-driven cosmetic dental treatments available today"

Let Our Board Approved Thai Dentists Give You Another Reason To Smile: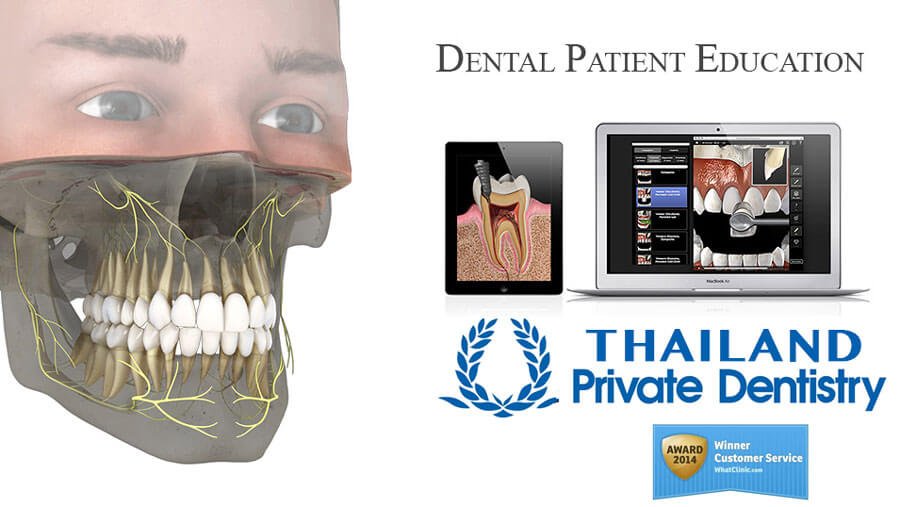 What our previous patients have said about International Dental Center of Thailand:
I had 4 crowns done in June. I am very pleased with them and have gotten a ton of compliments when i got back. They do look lovely though.I would recommend The Dental Center of Thailand because they provide an out-standing service. The cost was lower than all my other inquiries and the staff were all terrific.
Hi guys, I just wanted to let you know that i really appreciate all the help you and Lala gave us when we stayed in Bangkok. The dentist you recommended was just amazing! I've already told a bunch of my friends who still can't believe the prices i paid at the Dental Center of Thailand compared to back here. I'm pretty sure you'll be hearing from them real soon. Thanks again guys!
I was a pretty nervous about flying so far from home to use a dentist abroad, but Lala at the Dental center of Thailand was really amazing. She was there for me the entire trip and I pretty much felt relaxed throughout all my procedures. I could tell right away that the Dentists' were extremely competent and even recommended alternatives to me that i never thought about even though they cost less. Thank you again for making my dental holiday a complete success.
The Dental Center of Thailand recommended was just a short distance from my hotel in Central Bangkok and offered exceptionally reasonable prices
The staff were very considerate and friendly. I had most of my upper front teeth re-crowned and two lower teeth replaced with non-surgical implants. The clinic had the latest toys with state-of-the-art equipment like 3D scanners. The quality of the dental work i received in Bangkok with the great service are what made them so unique. Very highly recommended!
I went to Bangkok for a consult and cleaning in March 2012. The hygienist was very thorough and the pain was minimal.
They also did 2 fillings and crowned my teeth. The only complainant was that they did not carry a brand of ceramic crown we use in Canada. Prices were by far the cheapest of all the dental implant clinics in Bangkok so my economy-minded self was pretty pleased. Over all The
Dental Center of Thailand
recommended were modern and clean.
I just completed a series of treatments in Bangkok culminating in All-on-4 implants that were fitted in my upper jaw.
I was recommended to Dr Jai with the Dental Center of Thailand. I found the consultation very thorough and detailed and the treatment options and prices were all fully explained. I never felt any 'sales' pressure and all of my subsequent phone/email questions were fully answered. The level of care carried out by the dentists in Thailand was exceptional to say the least. It even included an additional visit from the dentist at no extra charge. I am so happy with the final results and whole-heartedly recommend the services of the great dentists in Bangkok.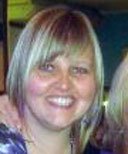 The staff at the Dental Center of Thailand took a very caring approach and the personnel made me feel very special! It's by far the best dentist experience I've ever had anywhere.
I give you and your team of dentists all Top marks for the outstanding service i received in Bangkok. Not to mention that the prices were unbeatable!

I first came to Thailand not knowing exactly what to expect and even wondering if I had made the right decision. I just wanted to find a reputable place in Bangkok to have my dental work done. I was actually quite nervous about the trip and procedure since I was getting almost 18 crowns done at once.Once i arrived to Bkk it really didn't take me too long for my nervous energy to turn into excitement. I was really reassured once i met the doctors nurses and staff there. Everyone was so dang eager and friendly. Im not used to that kind of treatment in Sydney. The staff were all pretty energetic and make me feel as special. The doctors and his bubbly assistants were all very professional and spoke good english. They first gave me a tour of the clinic followed by a variety of other options such as cleaning and whitening. When it came time to actually start the work, i was already very comfortable. I barely felt anything at all during and after treatment. The doctor made me temporary teeth right after taking a mould. When it came time to install my new crowns, they quickly realized that there was a small issue with the overall spacing of my front teeth.
The work promptly stopped and he had basically all the front crowns remade. After that, i knew i was getting the best possible work anywhere on Earth. They did a masterful job and I couldn't be any happier with my overall results. Im proud to show off my new smile. I highly recommend Spring from the Dental Center of Thailand in Bangkok. Actually, the whole team at Bangkok international were great and I cannot thank you for helping me with such a successful dental holiday. The service was one thing but the price was something else. Dentists in Sydney quoted me around $23,000.00 Dollars for 18 porcelain crowns and needed atleast 2-4 months to complete all the work. In Thailand, I got 8 top grade zirconia crowns for my back teeth/molars and 10 porcelain crowns for all the front teeth and I only paid $6,900.00 Dollars!
Dental Crowns in Thailand
Andrew B
April 11,2013
4.5/5 stars
Porcelain Crown Replacent of 14 Teeth